Denver International Airport
Since October of 2013, Spacecon has been hard at work preparing the Denver International Airport's new hotel and transit center for its grand opening in November of 2015. The 433,000 square foot hotel will have over 500 guest rooms including 35 suites and range over 14 stories tall. The 37,000 sq/ft conference center will feature two large ballrooms and have 15 smaller board rooms.
Our scope of work has included exterior/interior metal stud framing, thermal insulation, gypsum installation, and tape & finish of drywall. Two of the showcase pieces that we constructed in this building would be the central escalator framing, and the sky lobby ceiling. Three main escalators take passengers from the light rail station on the first floor all the way up to the 5th floor where they will be able to enter the terminal. Our framing completely surrounds the escalators while they rise vertically over 65' without stopping!
The sky lobby ceiling located on the 6th floor is a piece of art in itself. We constructed this hanging ceiling out of glass fiber reinforced gypsum that mimics the shape of the steel diagrid which overhangs the north and south ends of the building.
We are proud to have been a part of this project that will surely be one of the iconic buildings in Denver for years to come.
For more information on the Denver International Airport, visit: http://www.flydenver.com/hotel_transit_center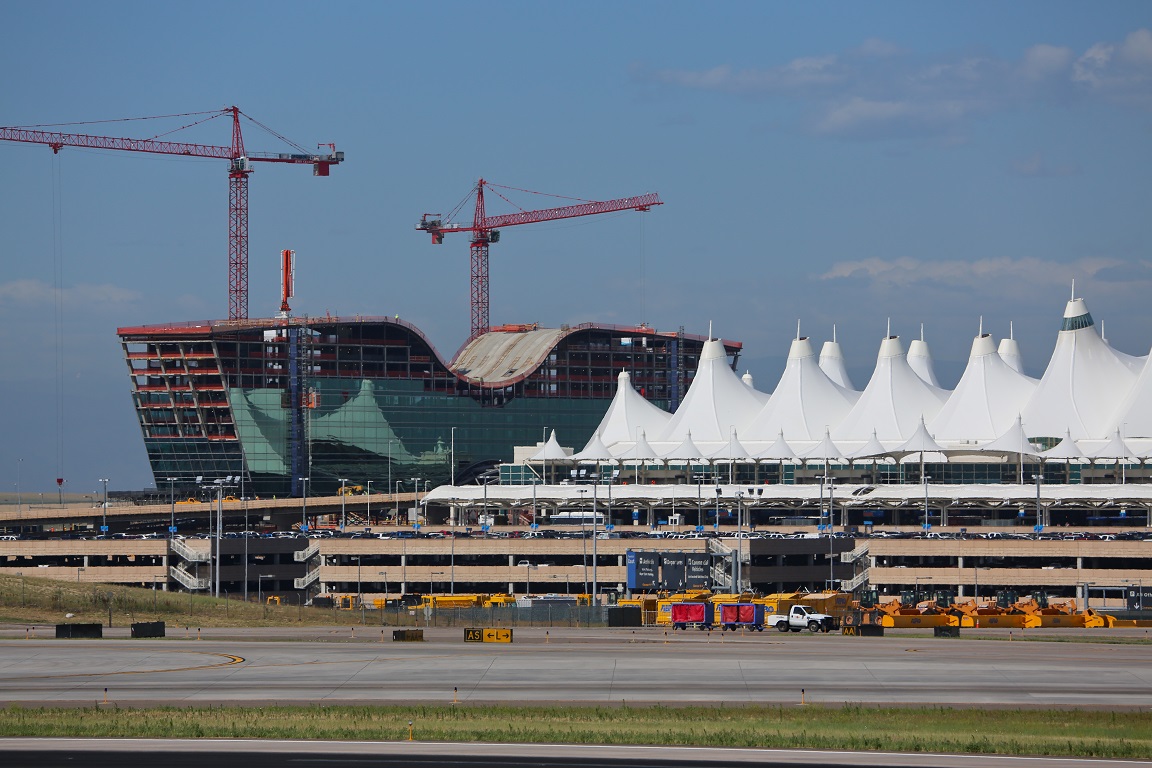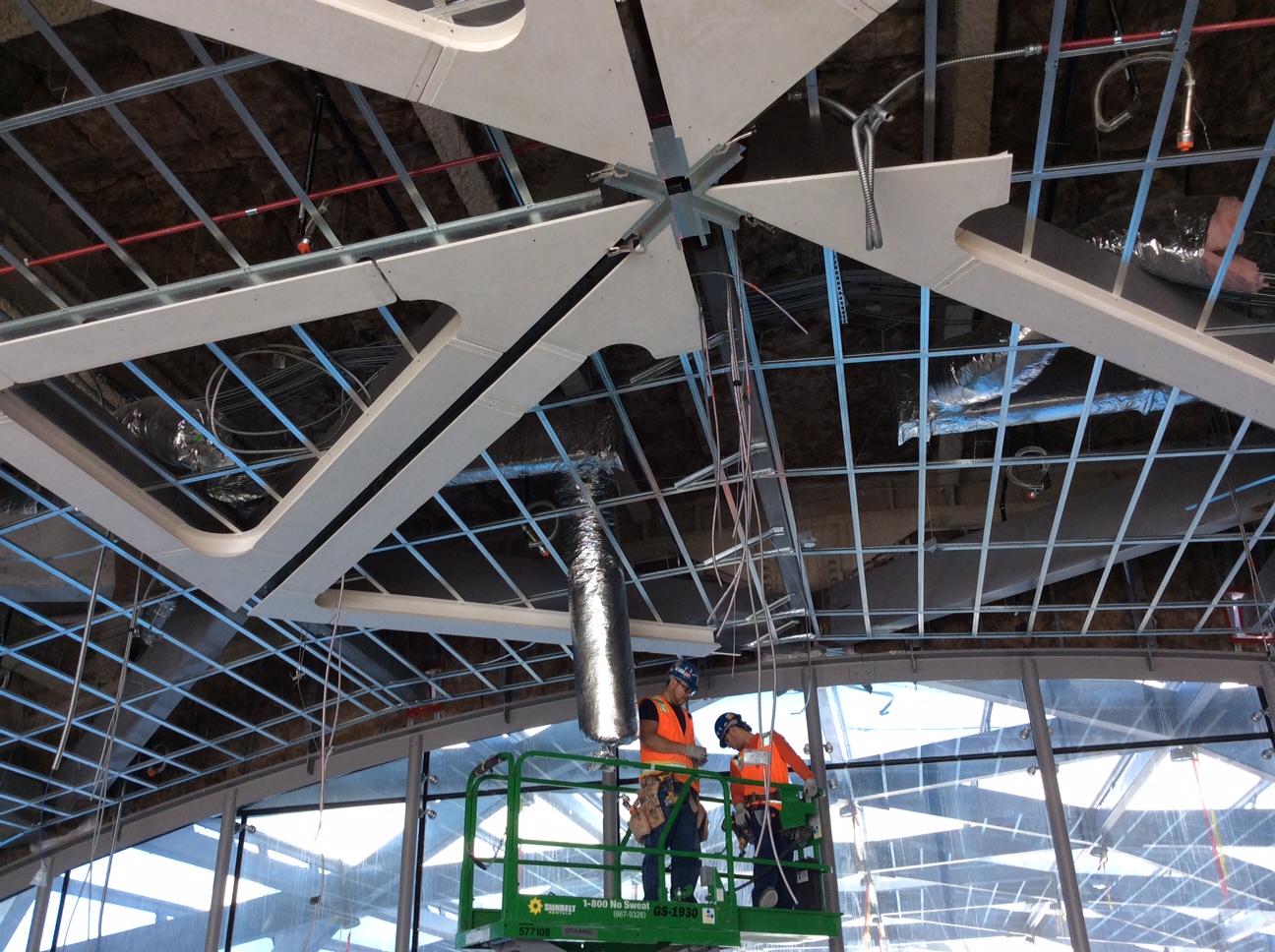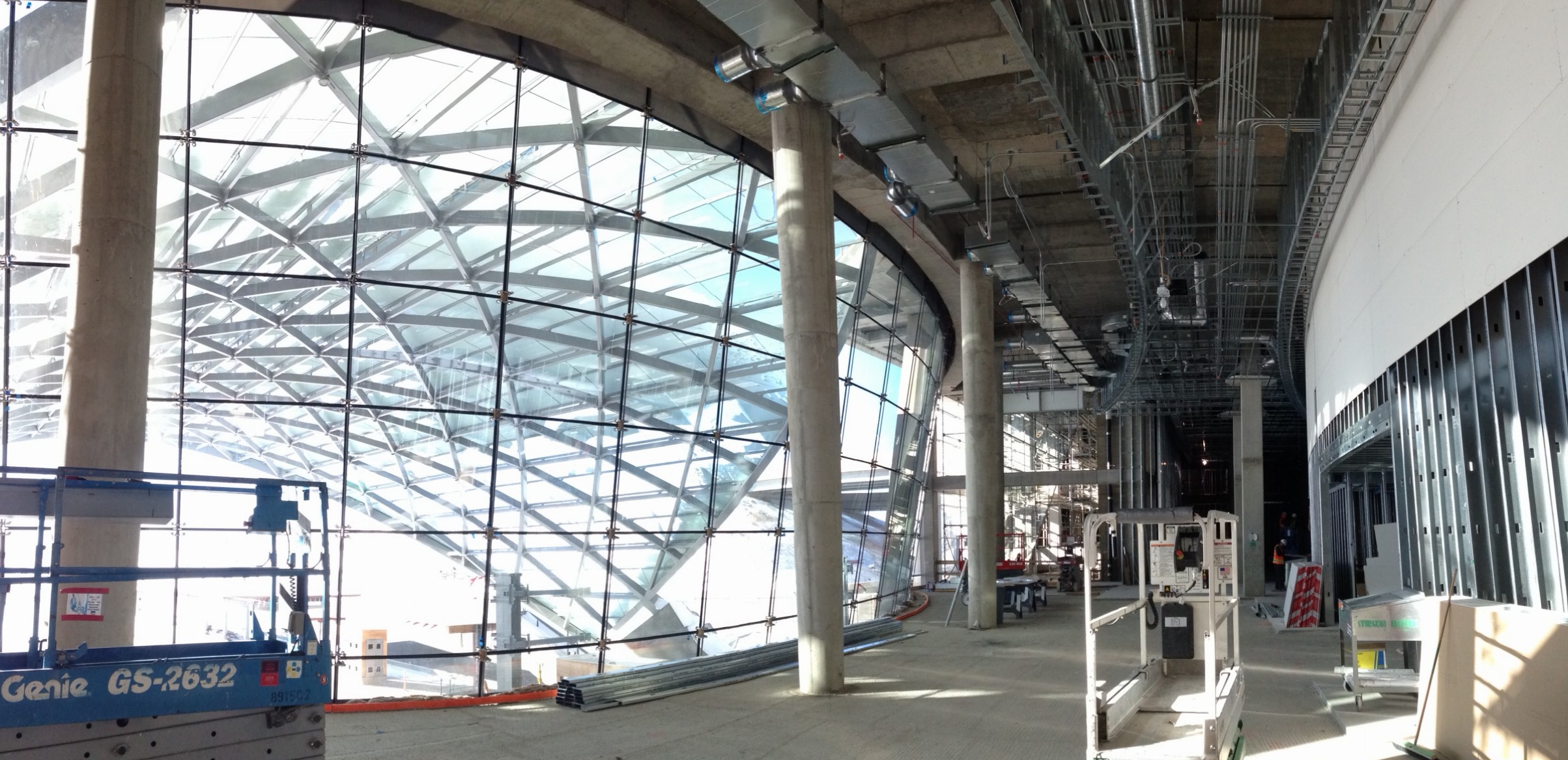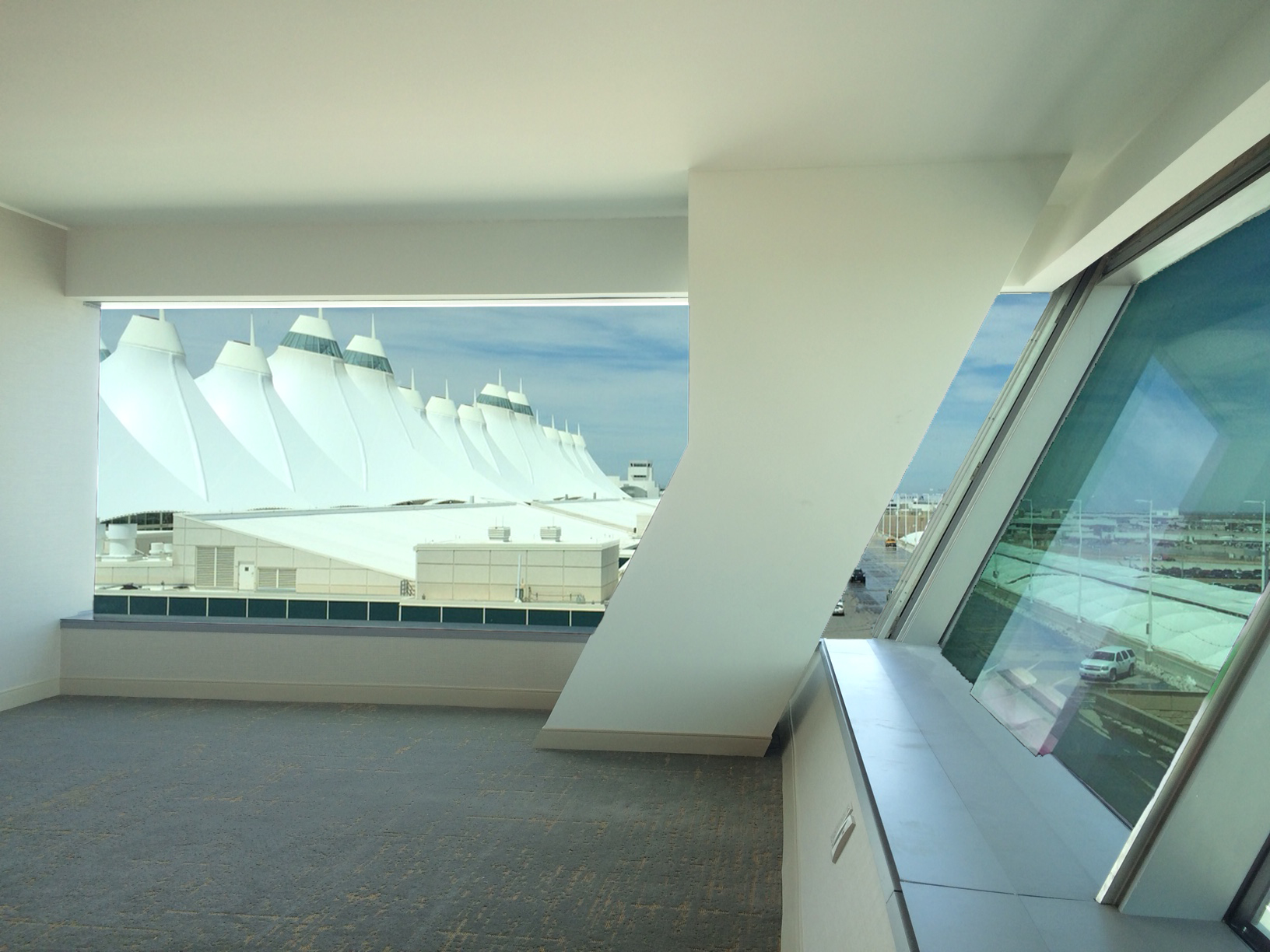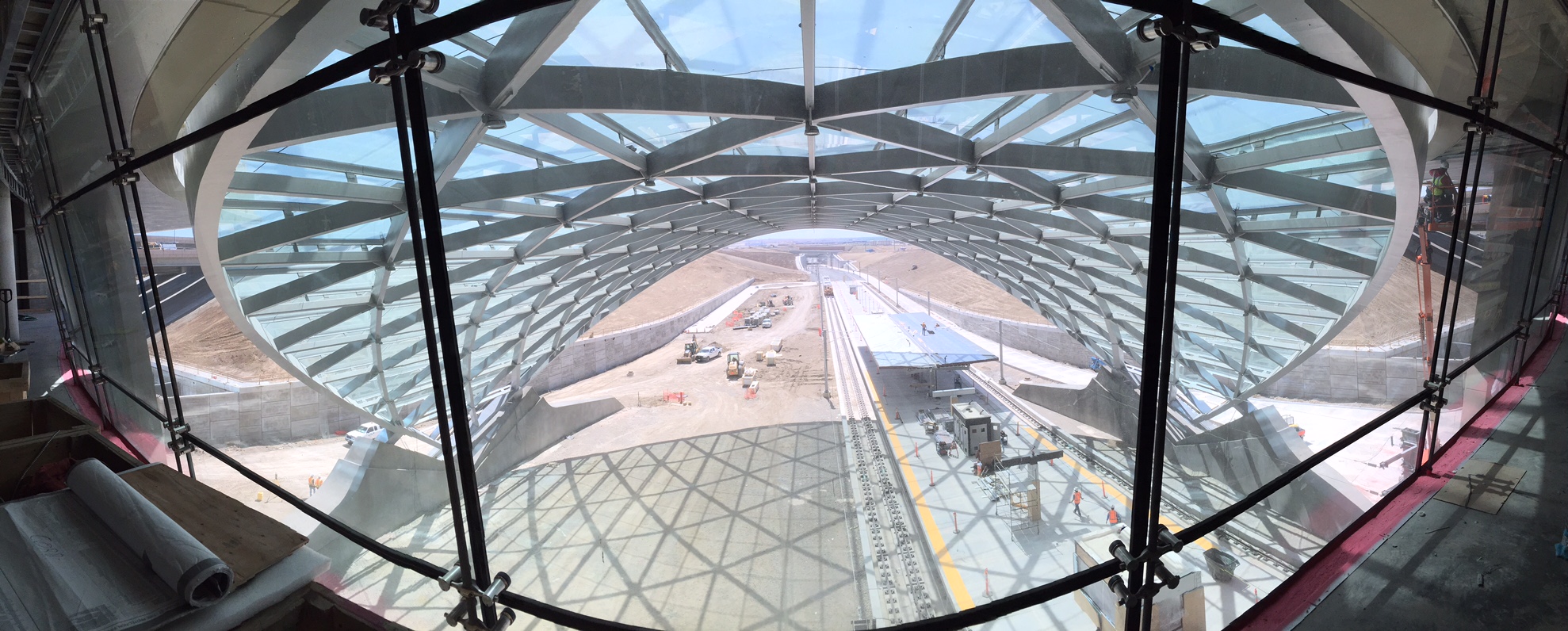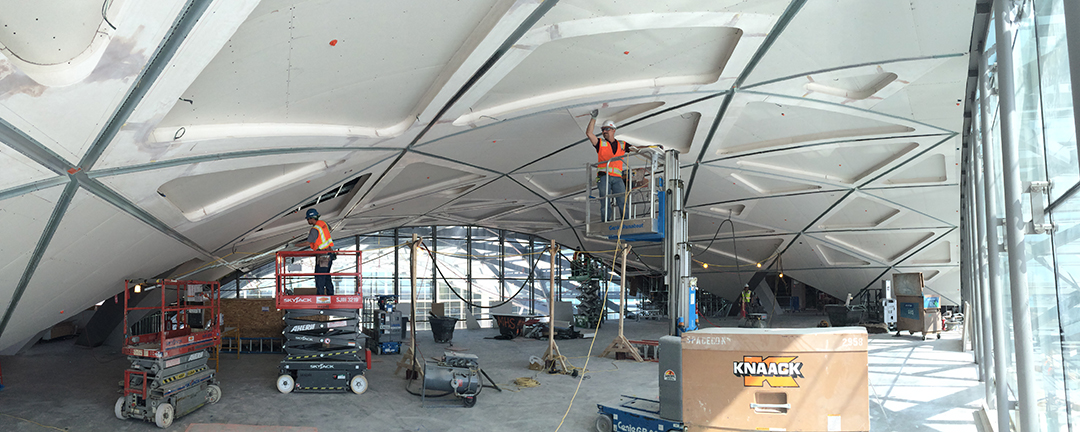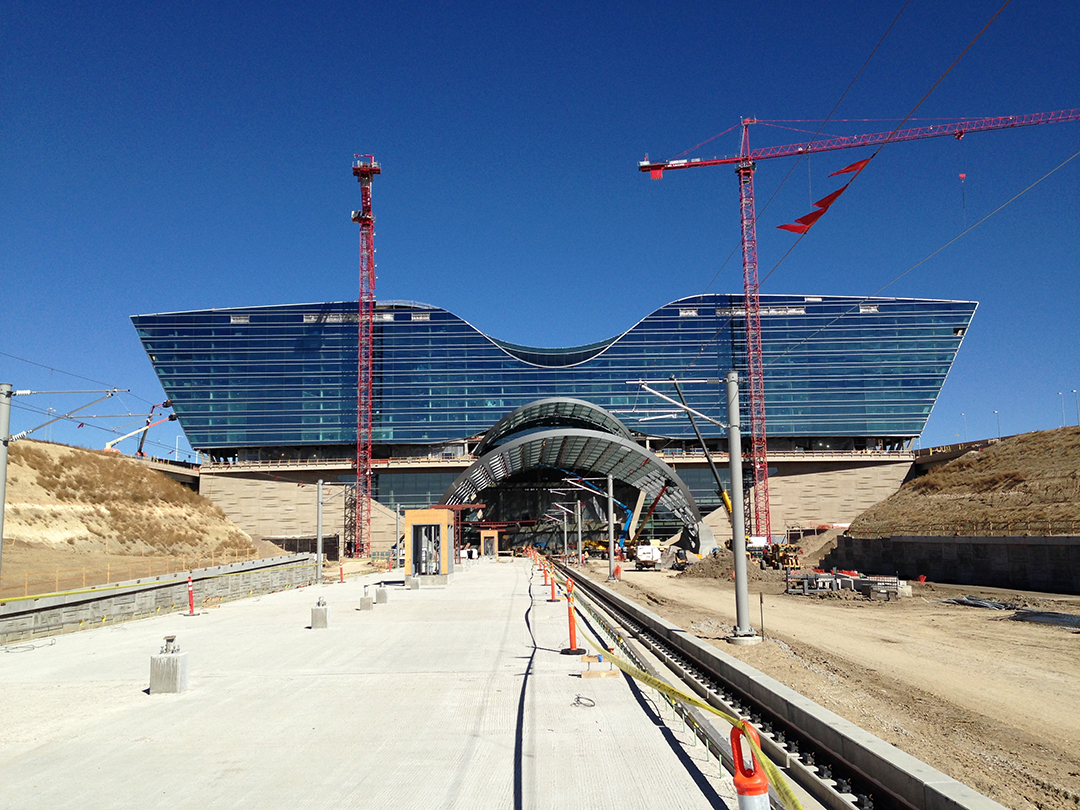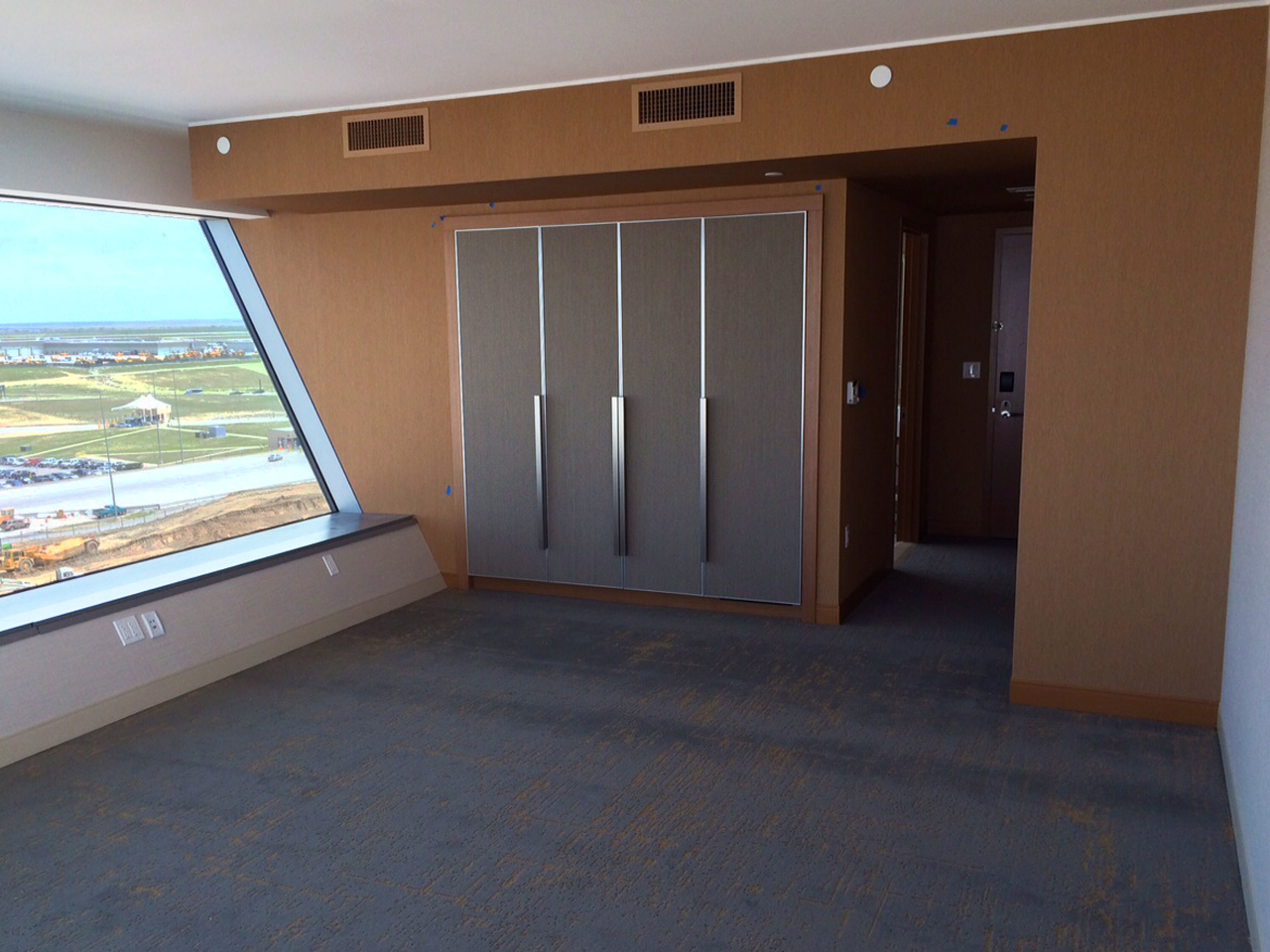 Contact us today for more information on what Spacecon can do for you or to consult with a contracting professional near you!